ConnectCode, a world leading provider of barcode software and fonts, today announced the release of version 10.7 of ConnectCode Barcode Software and Fonts. This version introduces a significantly updated Barcode & Label app, available on the Windows Store, for printing labels with data stored in an Excel spreadsheet and labels with serialized running numbers.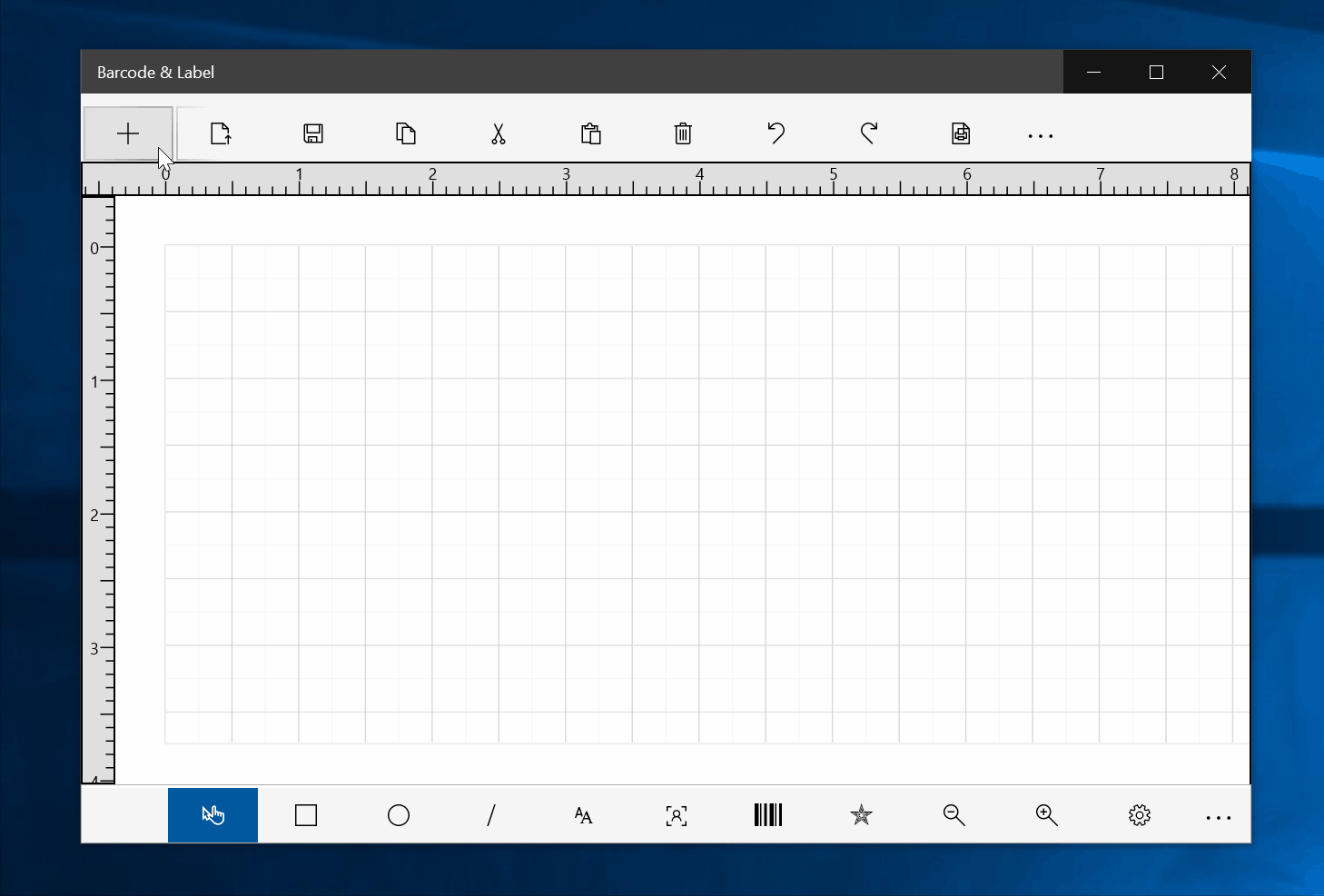 Many organizations collect, store and keep customer and product information in Microsoft Excel spreadsheets. From time to time, this information needs to be printed on shipping labels, inventory tags or mailing stickers. For example, the marketing department may need to send out mailing labels and require the Company Name, Contact Name and Address fields to be printed on a label stock. The logistics department may need to print inventory labels and generate barcodes with the Product ID field stored in an Excel spreadsheet.
The updated Barcode & Label app enables users to easily design, layout and print a label with data stored in an Excel spreadsheet. This allows organizations to easily format spreadsheet data on labels, tags and stickers to streamline their label printing process.

Barcode & Label supports the latest Open Office XML Excel format which is available from Office 2007 onwards and is able to retrieve the different worksheets of a spreadsheet containing complex formulas, references and formatting. Option to specify whether the first row in the worksheet as column name is supported. When a label is saved into a file, the spreadsheet is automatically stored as part of the file. This improves productivity as a user can load a label without setting up the spreadsheet again.
For more information on using the Barcode & Label app with a Excel spreadsheet, please refer to the following:
http://www.barcoderesource.com/excelspreadsheetlabel.shtml
Barcode & Label also supports printing of labels with a Serialized Counter, a counter value that steps over a set of numbers. This is especially useful for printing inventory labels where unique running numbers are required for tracking purpose. The app provides capabilities for Serialized Counter in both Text and Barcode objects. It also supports features to pad, prefix, suffix and rollover counter values.
The industrial strength WYSIWYG Barcode & Label app is bundled with over 900 industry label stock templates and over 150 clip arts. With an elegantly simple user interface and support for the generation of standards-compliant barcodes using ConnectCode's Barcode Fonts technology, it is definitely a unique and proven proposition to users who have strict requirements for their auto-id processes.
Besides the Barcode & Label app, ConnectCode Barcode Software and Fonts package also supports the creation of barcodes on a wide variety of platforms and tools such as Typescript API, Windows RT API, Crystal Reports, Microsoft Excel, Word, VBA Formulas, Access, Adobe InDesign/Illustrator, Microsoft SQL Server, Microsoft Reporting Service, .Net Framework, Microsoft Foundation Class (MFC), Oracle PL/SQL, JavaScript, jQuery, Command Line tool, and Barcode Image Generator.
Barcode & Label is a label design and barcode printing app for Windows 8. It subscribes to the principles of elegantly simple user interface design and enables users to produce Address Labels, Inventory Tags, Price Labels and Business Name Cards quickly and easily. The app is bundled with over 900 industry label stock templates and 150 clip arts, and generates commonly used barcodes via font technology. It also supports vector shapes such as rectangle, ellipse, line, and both static and dynamic text/barcode fields. Users will be able to retrieve address and contact information from the Microsoft People's app with just a few taps and have the information printed out in a snap.
The app comes with capabilities such as Grid Snapping, Zooming, Rulers, Label Stock Customization, Undo/Redo, Objects Alignment, Multi-Objects Selection and WYSIWYG user interfaces – features found only in industrial strength desktop labeling software. Both the Inch and Centimeter unit systems are supported.
Email
info@barcoderesource.com
Website
http://www.barcoderesource.com
Product Information
http://www.barcoderesource.com/barcodefont.shtml
# # #
About ConnectCode Pte Ltd
ConnectCode is well known in the industry for providing barcode software and fonts that are trusted and highly regarded by many Fortune 500 companies and organizations around the world. Many companies have adopted ConnectCode's barcode products for its accuracy, robustness and ability to reduce time and effort required for clearing institutional audits and third-party barcode verifications. The team consists of very talented personnel from both the auto-id and software industry. All software products are developed in house and adhere to the "Elegantly Simple" design principles.
ConnectCode Pte Ltd
14 Robinson Road,
#13-00 Far East Finance Building
Singapore 048545